New Single ODESSA out now
They've done it again. We have marvelled at how No PROMISES have, time after time, delivered not only a new song but a new sound. If No PROMISES were a winery, we'd be working our way through the red varieties – all similar and yet so very different.
We've previously heard the influences of Stevie Nicks and Fleetwood Mac.We've heard shades of the Corrs. The influence of the Black Sorrows. The musical flavours of Nashville. Now, they bring us a new set of influences with their latest release – Odessa.
Imagine Richard Marx sitting down with Don Henley and writing a song about a town in Western Texas. Imagine getting the Eagles to record it with Stevie Nicks singing backing vocals. That's the kind of vibe you'll get by visiting Odessa with Eric and Janine. It's the kind of song that could only be written about the southern states of the US. Eric's lead and Janine's backing vocals take us to the town, to the house on the Avenue and uncover the sad truth of a relationship gone bad.
It is dark. It is powerful.
It is No PROMISES demonstrating their capacity to create great music regardless of genre. It is good.
Typically, untypical No PROMISES.
Earthy vocals, tight harmonies, slick finger-picking guitar and a rocking country beat flow easily throughout this brand-new track.
So different to DRIVE and yet so similar.
ASHES AND DUST by NO PROMISES is another great example of skilled song-writing, top-shelf arrangements and perfectly balanced voices.

Sometimes you bring two things together and the result is bigger than the sum of the parts. Eric Collier and Janine Garvey – both accomplished singers and musicians in their own right – have demonstrated their abilities individually. Now bringing their voices together on DRIVE, we sense alchemy. Gold made from constituent parts. A connection that provides something that is bigger than their combined abilities. This is DRIVE by No PROMISES
                               ACOUSTIC SESSIONS VOL 1
                                                               Debut album    OUT NOW!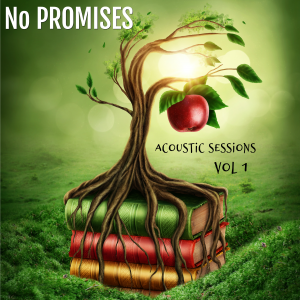 LIAR
                                                        out now!
BREAK THE FALL
the first single from No PROMISES debut album available now
PRIVATE WASTELAND
OUT NOW!
Available at all good digital download stores and streaming platforms.
Download or stream No PROMISES debut single LOVE ME OR LEAVE ME here