NEW SINGLE ASHES & DUST OUT NOW! 14/05/2021
Earthy vocals, tight harmonies, slick finger-picking guitar and a rocking country beat flow easily throughout this brand-new track.
So different to DRIVE and yet so similar.
ASHES AND DUST by NO PROMISES is another great example of skilled song-writing, top-shelf arrangements and perfectly balanced voices.
New Single DRIVE out now

Sometimes you bring two things together and the result is bigger than the sum of the parts. Eric Collier and Janine Garvey – both accomplished singers and musicians in their own right – have demonstrated their abilities individually. Now bringing their voices together on DRIVE, we sense alchemy. Gold made from constituent parts. A connection that provides something that is bigger than their combined abilities. This is DRIVE by No PROMISES
                                                                     ACOUSTIC SESSIONS VOL 1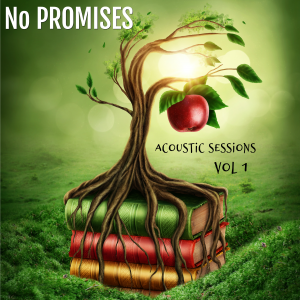 2nd Single LIAR
                                           out now!
BREAK THE FALL
the first single from No PROMISES debut album available now
PRIVATE WASTELAND
OUT NOW!
Available at all good digital download stores and streaming platforms.
Download or stream No PROMISES debut single LOVE ME OR LEAVE ME here